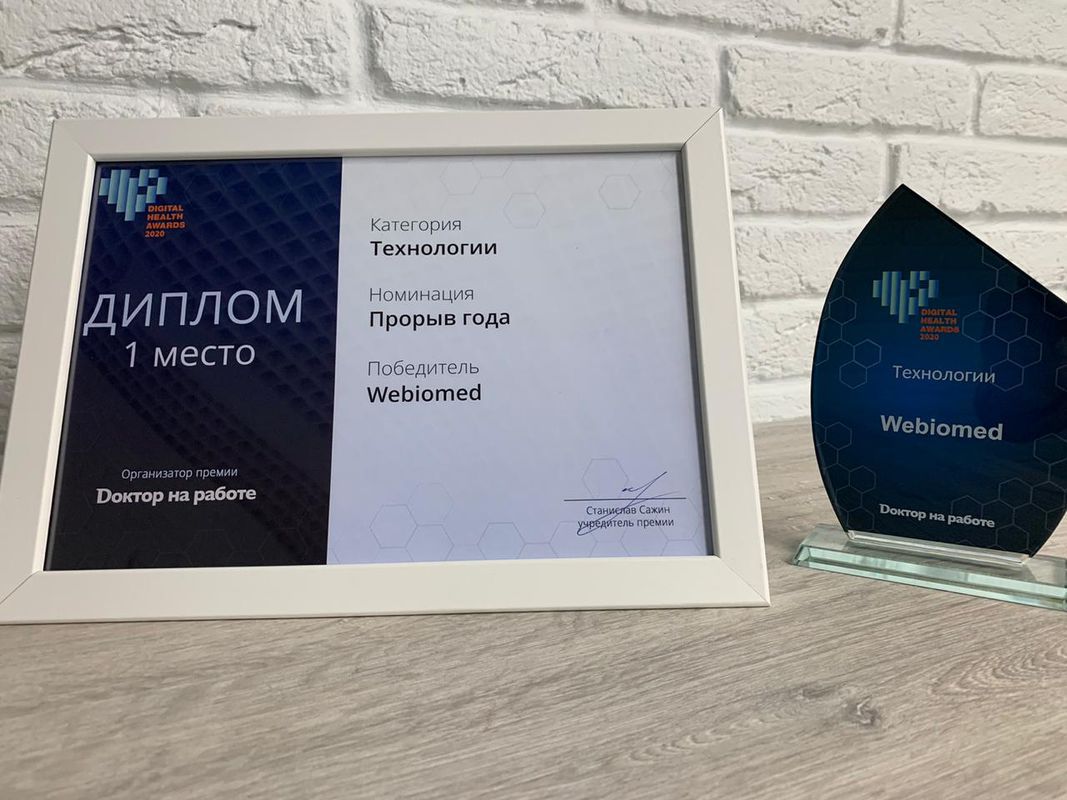 The Webiomed system won the Breakthrough of the Year nomination at the Digital Health Awards, a prestigious Russian award for the best achievements in the field of digital health technologies.
The organizer of the award is the world's largest Russian-language platform for doctors, Doctor at Work (Doktor Na Rabote). This year the nominees were projects of various sizes - from start-ups to state-owned companies related to the implementation of IT in healthcare. Official website of the award (in Russian): https://www.digitalhealthawards.ru.
The expert jury of the award included journalists from medical and business publications and media covering IT in the healthcare and pharmaceutical industry. The award is presented in 6 categories:
Research
Technology
Commercial medicine
Pharmacies and retail
Education and government projects
Webiomed project won in the Technology category.
"For the Webiomed project team, the Digital Health Awards is the most important confirmation of the dedication and correctly chosen direction of work. We sincerely thank all members of the jury and experts who acknowledged and supported us, voted for our project and, as a result, allowed us to become a winner!

We are very grateful to the organizers of the award, the Doktor at Work company, and we wish the event to last, so that it stays relevant every year and develops in step with the times, we wish many new interesting nominees" said the CEO of K-SkAI Roman Novitsky