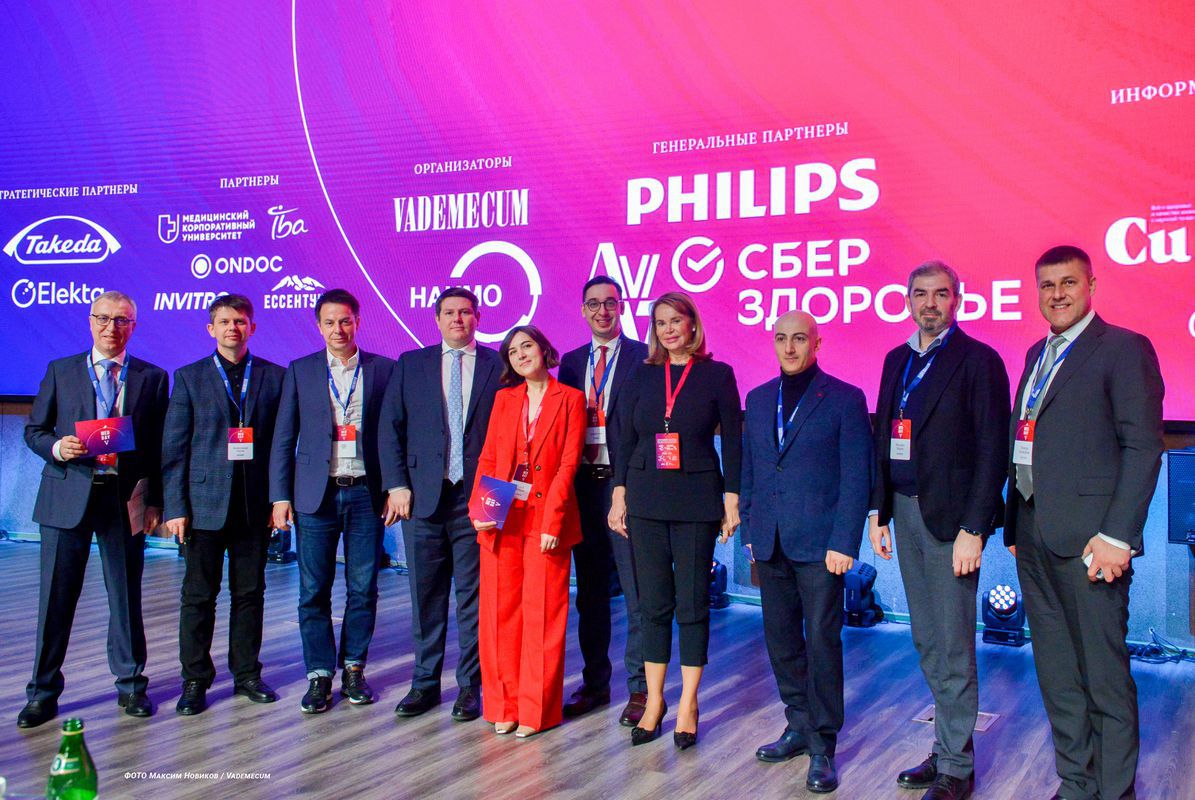 On February 15, the Fifth MedDay congress was organized by Vademecum with the support of NANMO (National Association of Non-Governmental Medical Organizations) and partners, including Philips, Avivir Group, SberZdorovye, Elekta, Takeda, IBA, MCU and Ondoc.
MedDay is one of the main industry-specific Russian business events that has been held since 2017. It traditionally gathers more than 500 delegates: owners and managers of private clinics, heads of state healthcare institutions and government officials interested in the effective organization of medical care. This year, the broadcast of the congress had more than 6 thousand views.
Alexander Gusev, Webiomed Chief Business Development Officer took part in the 'Investment attractiveness of regional healthcare systems: circumstances, goals, opportunities' session.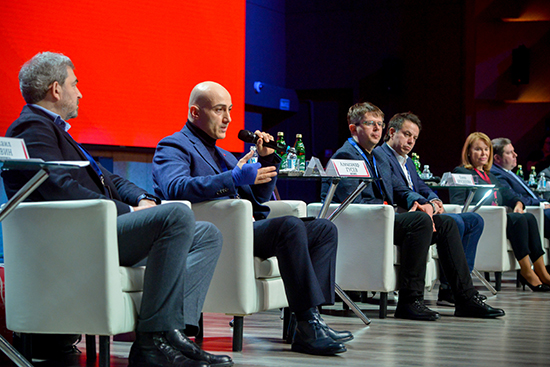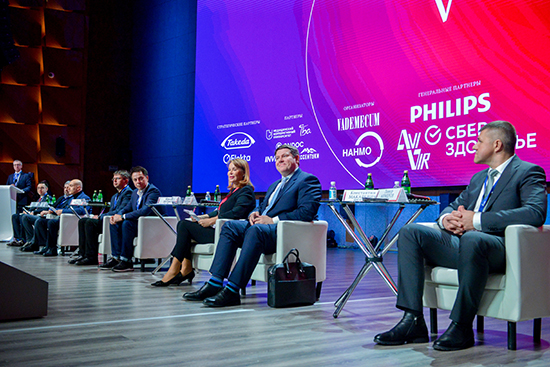 photo: Maxim Novikov / Vademecum
During the session, leading experts of the medical services market discussed key issues of healthcare investment attractiveness and potential. Alexander Gusev presented a report comparing the dynamics of the Russian artificial intelligence market for healthcare with the US market. The report presented some market metrics, such as the dynamics of investments, the number and market capitalization of companies, and so on.
Recording of Alexander's speech here (in Russian): https://youtu.be/oiihsK6acBY
Full session video here (in Russian): https://www.youtube.com/watch?v=sOU0DhzsXN0
Read more (in Russian): https://vademec.ru/news/2022/02/18/kto-byl-na-vademecum-medday-v/