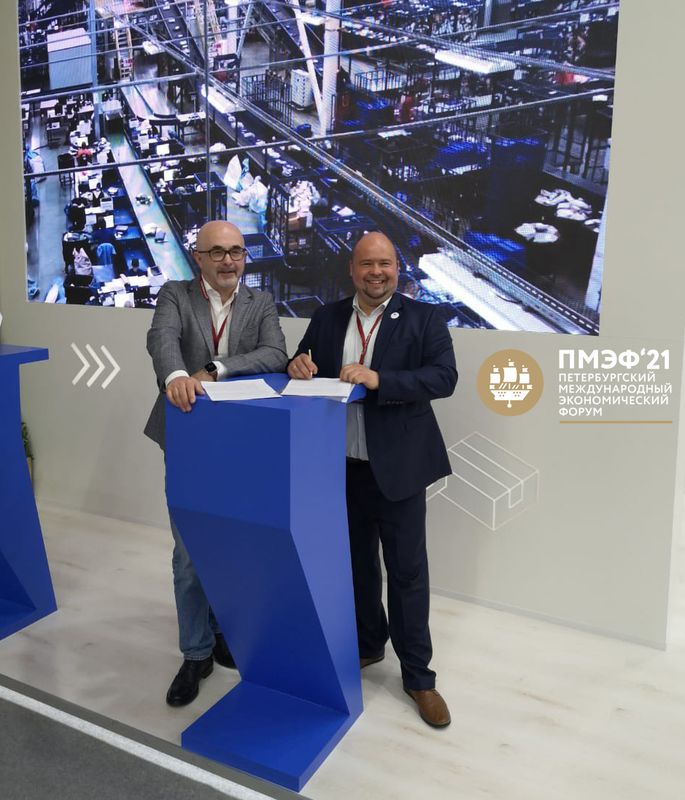 Two Skolkovo Foundation residents: K-SkAI, the developer of the Webiomed machine learning predictive analytics and risk assessment platform for healthcare, and Intellogic, the creator of Botkin.AI, a platform for processing and analyzing medical images with artificial intelligence, signed a partnership agreement in the field of artificial intelligence, within the framework of the St. Petersburg International Economic Forum (SPIEF 2021).
The parties agreed on technological cooperation, within the framework of which the integration of Webiomed will be integrated with the Botkin.AI platform. What is more, the companies plan to implement joint projects in digital medicine and artificial intelligence technologies, including the development and implementation of advanced methods of digital modeling and forecasting of various health conditions of patients.
The Botkin.AI platform analyzes data from chest and brain computed tomography scans, mammography, and X-ray images for the detection and visualization of malignant neoplasms and non-oncological pathologies.
The project uses its own technology. It increases the efficiency of using AI to analyze images with various pathologies and uses the AutoML approach to automate the processes of creation and update of the mathematical models. The company has got the CE Mark certificate, as well as the first and only registration certificate of Roszdravnadzor for a product with AI, which allows for a comprehensive analysis of a wide range of pathologies. To date, more than 20 projects have been completed using Botkin.AI in the Russian Federation, CIS countries, Latin America, and the Middle East.
The Webiomed platform is designed for automatic analysis of anonymized medical data to predict the possible development of diseases and their complications at the personal and population level.
Artificial intelligence technologies, including NLP and machine learning, are actively used in the system. It is the first Russian artificial intelligence system for healthcare, which has successfully passed independent clinical trials and is registered by Roszdravnadzor as a software medical device. At the moment, the system supports 40 diseases and is already used in 10 regions of the Russian Federation.
"Cooperation with the Webiomed platform will provide a comprehensive analysis of multimodal data, which will significantly increase the accuracy of medical information analysis using artificial intelligence technologies. We are glad to cooperate with the Webiomed team - one of the recognized leaders in the market", - shared Sergey Sorokin, the founder of the Botkin.AI platform.
"Integration with the Botkin.AI platform will significantly expand the range of predictive capabilities of the Webiomed platform. It will allow analyzing the conclusions of all X-ray examinations, which will increase the accuracy of the forecast and will make it possible to identify dangerous diseases and prescribe the appropriate treatment promptly, which in some cases can save patients' lives",- stated Alexander Gusev, Webiomed Chief Business Development Officer.
Intellodzhik is a resident of the Skolkovo Innovation Center, a developer of a platform for processing and analyzing medical images using artificial intelligence Botkin.AI. System website: https://botkin.ai