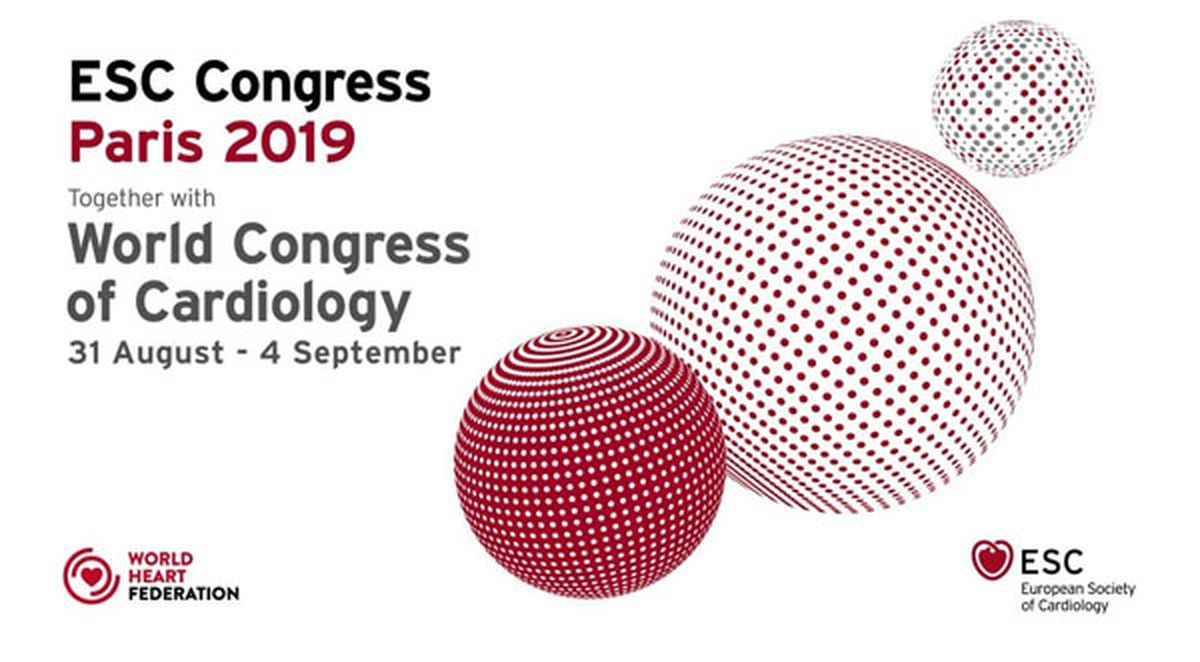 Igor Korsakov our expert in machine learning made a presentation in the annual Congress on cardiovascular diseases of the European Cardiology Society (ESC Congress 2019). It was held in Paris, France (31 August to 4 September, Paris, France).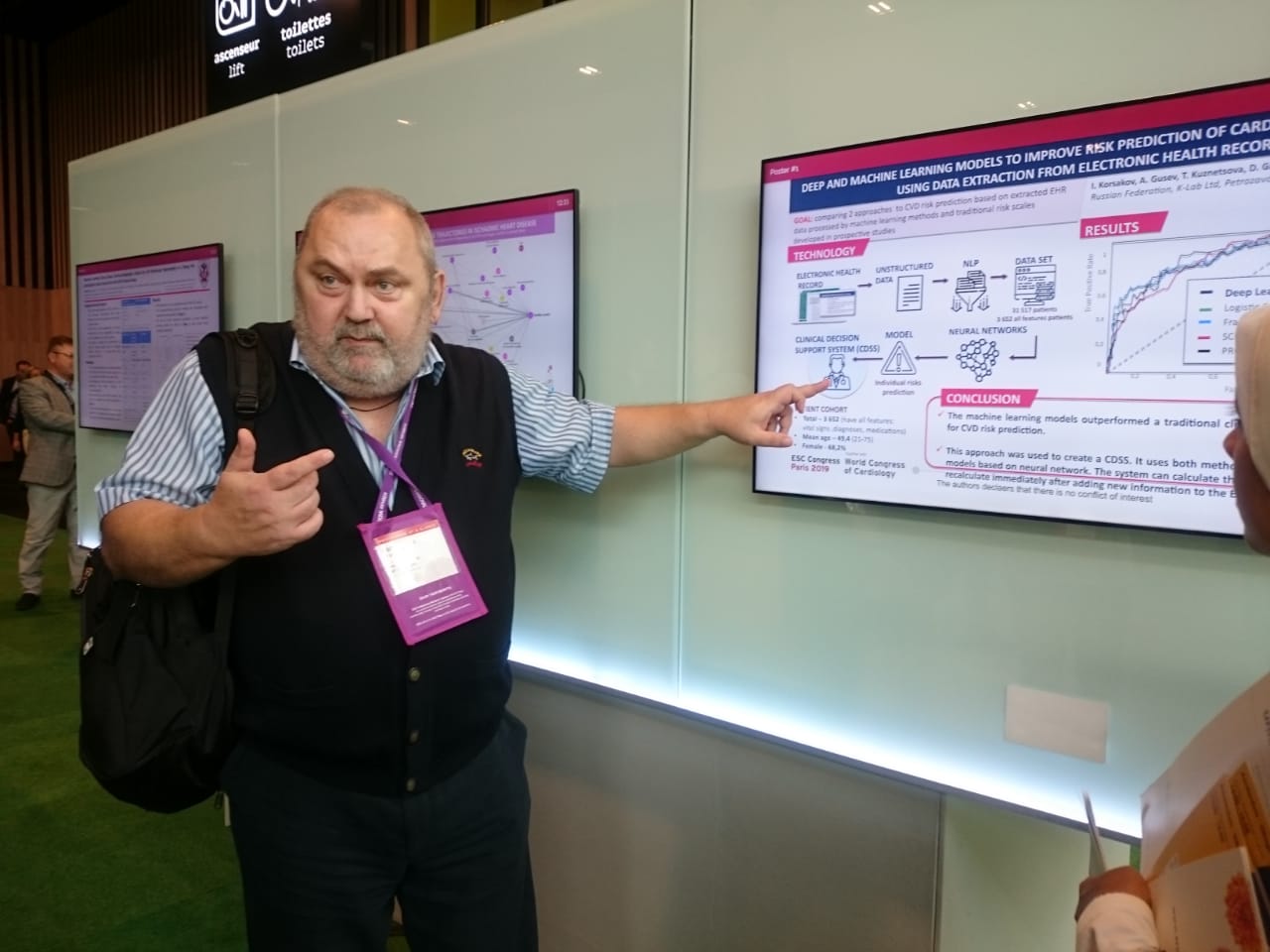 Our colleague spoke in the section related to artificial intelligence and MHealth.
In his report, Igor presented our experience in using deep machine learning for improving cardiovascular risk prediction.
Traditional cardiovascular disease (CVD) risk scores such as SCORE, PROCAM, and Framingham have been shown to have limited capabilities.
The main disadvantages are a limited set of input parameters that are used for evaluation, insufficient accuracy, and shortage of consideration of local features.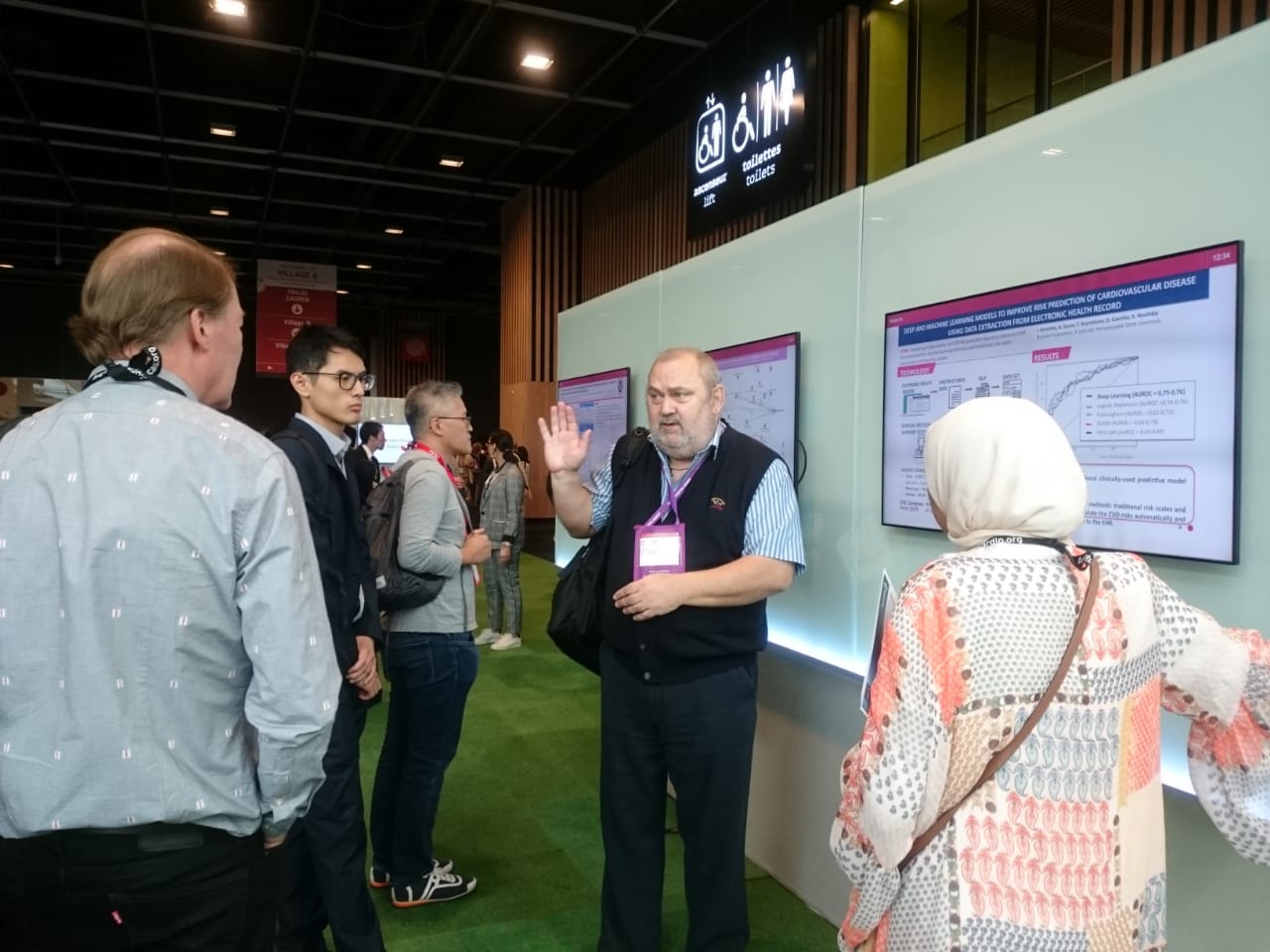 At the same time, machine learning models are superior to traditional cardiovascular risk scores in terms of accuracy, which is extremely important for the development of CDSS Webiomed.
Our expert in cardiology, PhD in Medical Sciences, Head of the Department of Faculty Therapy, Phthisiology, Infectious Diseases and Epidemiology, Tatyana Kuznetsova also took part in the Congress.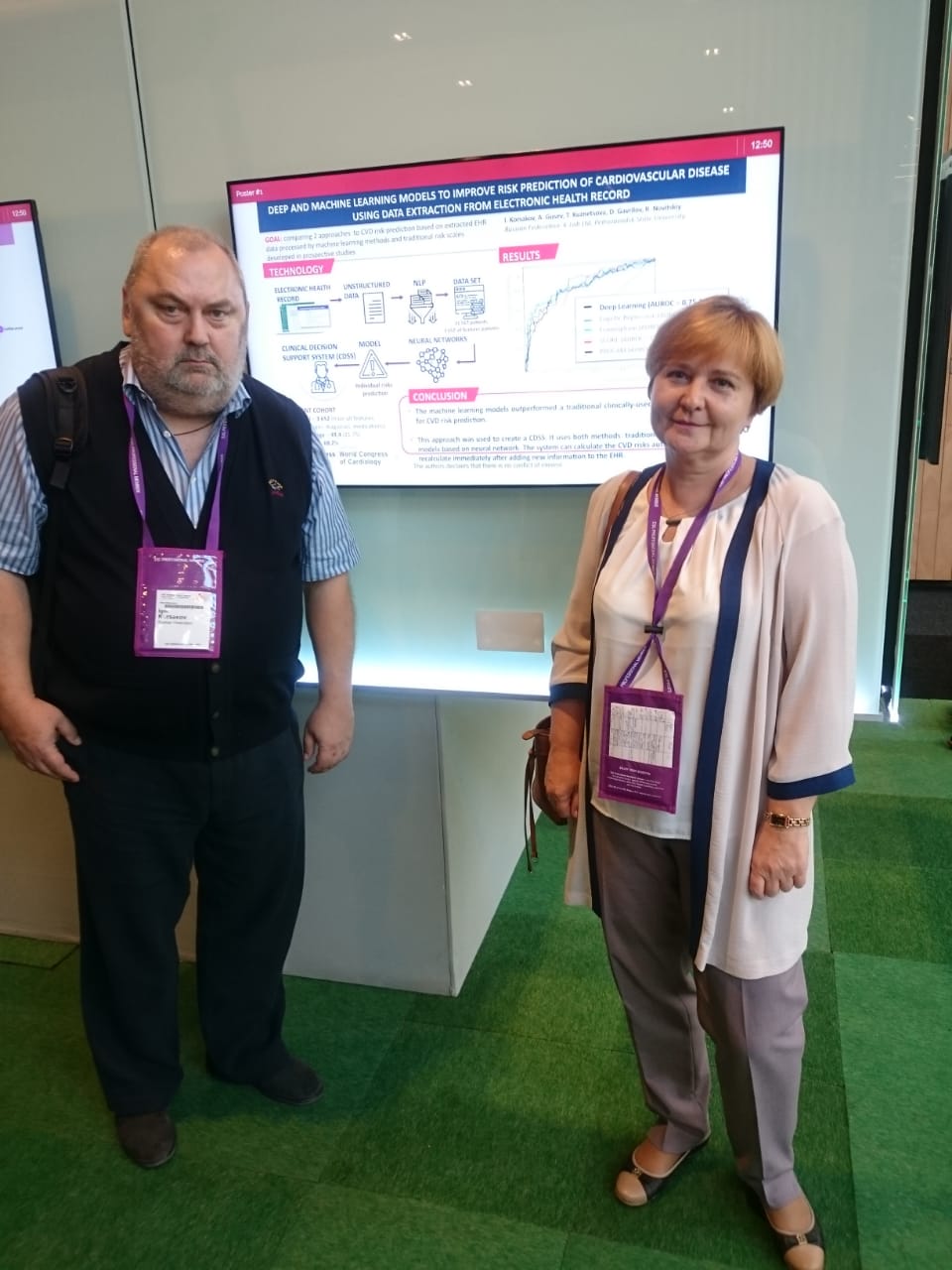 More details about the report: https://esc365.escardio.org/Congress/ESC-CONGRESS-2019/Artificial-intelligence-M-health/196076-deep-and-machine-learning-models-to-improve-risk-prediction-of-cardiovascular-disease-using-data-extraction-from-electronic-health-records
About the Congress
The European Congress of cardiology has been held annually since 1952 and always gathers a large number of delegates from all over Europe and from different parts of the world. The European Society of Cardiology (ESC) is a non-profit knowledge-based professional association that facilitates the improvement and harmonization of standards of diagnosis and treatment of cardiovascular diseases.
The ESC produces, organizes, and supports many scientific and educational activities and products aimed at cardiology professionals wishing to increase their knowledge and update their skills.
The ESC was founded in 1950 and its headquarters are located in Sophia Antipolis in the South of France. The first European Congress of Cardiology was held in London in September 1952.
Statistics Congress:
• 31,000 medical specialist
• 150 countries
• 4,500 abstracts
• 500 expert sessions
• 400 reports on cardiology
• 200 exhibiting companies
• 5 days of scientific classes
Detailed information on the website: https://www.escardio.org/.