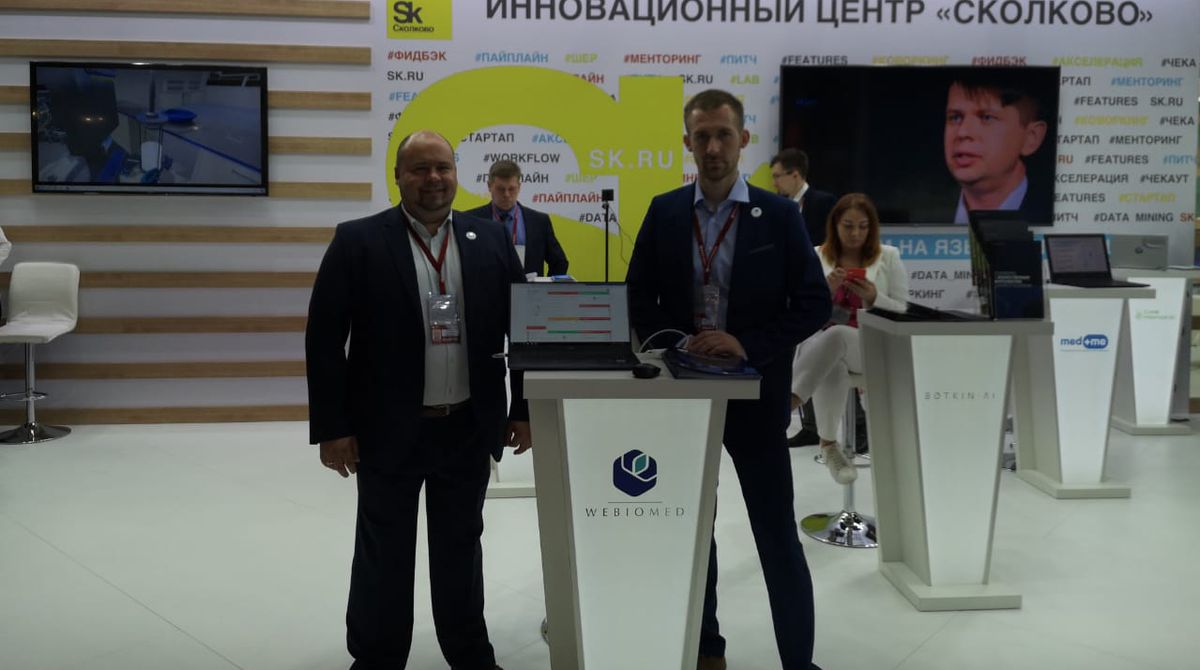 The 24th St. Petersburg International Economic Forum (SPIEF-2021) was held from June 2 to June 5. The forum became one of the first large-scale events that took place in Russia after the start of the coronavirus pandemic. According to the press service of the Roscongress Foundation, 13,000 participants from 140 countries of the world have arrived in the northern capital of Russia. More than 800 agreements of total worth over 3.8 trillion rubles were signed at the event.
The Webiomed team consisting of Andrey Salikov, the Chief Commercial Officer of the company, and Alexey Solovyov, a business analyst, have presented the Webiomed project at the Healthy Life stand of the Skolkovo Foundation. The Healthy Society platform attracted great interest among the forum participants, including well-known entrepreneurs, executives, and media personalities.
We have signed two agreements on the technological partnership at the forum site. One of them was signed on June 2 with Intellogic, the second one on June 5 with GBooking.
It is said that many forum guests walked on average more than 20 thousand steps every day, that being about 15 km!
According to our colleagues' shared impressions, the forum was a 4-day intensive networking, with a large number of business events with obvious practical usefulness.
We would like to thank the Skolkovo Foundation for their trust and the opportunity to participate!
Event website: https://forumspb.com